You must be 19 years of age or older to use and purchase Kalawna's products and services.
To achieve wellness involves the body, mind and spirit.
The Infinity Chill Out Joint will be offering the following courses soon.
Pre-Register, below and we will notify you when the courses are scheduled.
Learn how to make infused tinctures, butters and oils
Must be 19+ to take this class.
Majic Buttermaker is included in the cost of the class.
You will make your own cannabis infused butter which has a variety of edible uses. You will receive detailed information on how edibles are used and for what purposes.
Kalawna is great source of information regarding the healing uses of Cannabis
Cost $400 (4x 3hr classes) inclusive-no drop in
Learn how to become a professional tarot card reader from Kalawna, an internationally acclaimed psychic with hundreds of satisfied clients. The reading of cards is much like a guidance council session; this work is very satisfying for the reader as clients receive uplifting and positive messages for their life.
This is a rare opportunity for you to learn first hand from an experienced, gifted psychic reader.
Kalawna can also offer you advice on how to get your tarot business started.
To receive complete instructions on how to be a pro and launch your own business, all 4 classes are recommended – each class stands on its own as a valuable tool for becoming a professional tarot card reader.
To Register, please click on the Register button to submit an email to Kalawna. Please place the course title in the Subject section.
Thank you for letting us know how your experience with Kalawna's products and services. If you have something you would like to say, please Contact Kalawna
Dear Kalawna ... Thank you for the reading, the CD and all the meditations! I'm really enjoying listening to my reading. I'm hearing so many things I didn't catch on our call. It's packed full of information. ... Thank you, again. ... Love, Pauline
Hi Kalawna, For some reason your name came up in the past few days on more than one occasion. I specifically noticed how it was not a thought but more of a feeling that spoke from my heart. It was a feeling of love. About 2 years ago I had a session reserved with you and we did begin the reading. At one point into the first part of the reading I became agitated and concerned this was not working. I hardly remember the session, but we briefly spoke and quickly ended the session before much exchange. You left my payment unclaimed. I remember how months after the reading, something reminded me of something you briefly spoke of, was actually happening, something that I labeled as 'yeah sure.' This message today is to say I am sorry for my brief and unfriendly behaviour those years ago. Over the past few years I have grown in so many ways. Possibly my thoughts and actions from the time with you have come up to pass. I have never had such a clear heart-felt message come through. Again, my apologies ... Jan
I've received a Tarot reading and a Channeling session from Kalawna and I found her accuracy to be astonishing. She has made me aware of several unresolved issues in my life and most of what she has predicted has already come to pass. These sessions have significantly improved my day-to-day life. ... Ritmeester
When I met you, Kalawna, I was at a crossroads. I had lost my husband to cancer, there was nothing left of my home and I was in the middle of a journey, an adventure of sorts, that had no solid direction. I had lost several loved ones in a short span of time. When life does that to you, it helps to have a little context. You couldn't have known that I had suffered such loss, but you gave me messages from all of them when you gave me a Reading. The variety of methods that you used; Tarot, Channeling and Palmistry really gave me a great deal of insights to consider as I chose my path forward. I thank you, most sincerely, for your time. You are truly a gifted person. There is a light within you that helps us to find our own. ... Sincerely, Ann.
Frequently Asked Questions
Kalawna has provided some answers to commonly asked questions to assist you with your selection of her products or services. If you have any questions, please Contact Kalawna
Initially I was creating natural soaps and oils for my personal use and as gifts for friends. I became interested in the healing qualities of cannabis in an effort to help my husband. He suffers from spinal degeneration and experiences cluster headaches. He also suffered many side-effects from prescribed medications. I wanted to find a way to help him feel better.
Yes, I believe that some of my products will help with healing. I have received feedback from friends, clients and relatives who have experienced healing with issues such as eczema, psoriasis, rosacea, shingles, skin cancer, insomnia and also with muscular pain relief.
Absolutely. Kalawna's Cooking Oil is ingestible and is also pet-friendly. It is great for baking cannabis-infused brownies or cookies and it can also be used in salads. Please read the instructions. As for pets, a friend fed it daily to her sick yearling horse. He was terribly ill and they feared was going to die. A month later, the horse's ailments had healed and he was no longer sick. I am always amazed at the healing qualities of cannabis.
Like any product, it depends upon who is using it and how it relates to your body. My products are natural and have helped many people, however there are some that have experienced allergic reactions. To be safe I advise that you test the product first to see how you react to it.
When I have something to say, you will find it here along with commentary by respected healers in their fields of expertise. Blessings to you. Kalawna.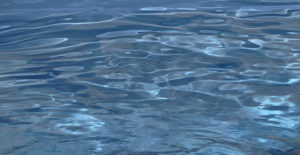 Products
Bathing in epsom salts have been proven to improve the health and well-being of people who have chronic pain, partake in sports, and for those
Read More »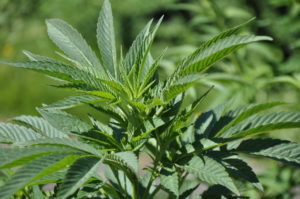 Products
One of the most important aspects of blending cannabis with essential oils is to develop the best in Phoenix Tears. It all begins with nurturing
Read More »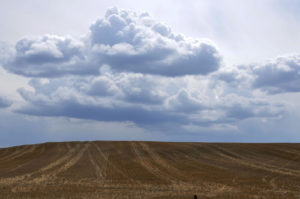 Readings
There are some things that you don't necessarily have to understand in order to understand it. Reincarnation is one of those things. Story to come
Read More »